Homi Go Foldable Fan
---
The Go Foldable Fan is extendable, foldable, rechargeable and swings automatically. Perfect for camping, road trips and outdoor activities.
✓ Extendable ✓ Foldable ✓ Rechargeable ✓ Strong Fan Speed
— Foldable to 11CM and extends to 86CM

— Auto swings, 4 fan speeds,, & remote control

— Diffuser sponge to add essential oil drips

— USB port for phone and electronics charging
1 Go Foldable Fan

1 Remote Control

1 Charging Cable (Type-C)

1 Product Manual
Charge Time: 2-3 hours
Run Time: Up to 10 hours
Battery Size: 7200 mAh
Remote control auto-swing, on/off, 4 fan speed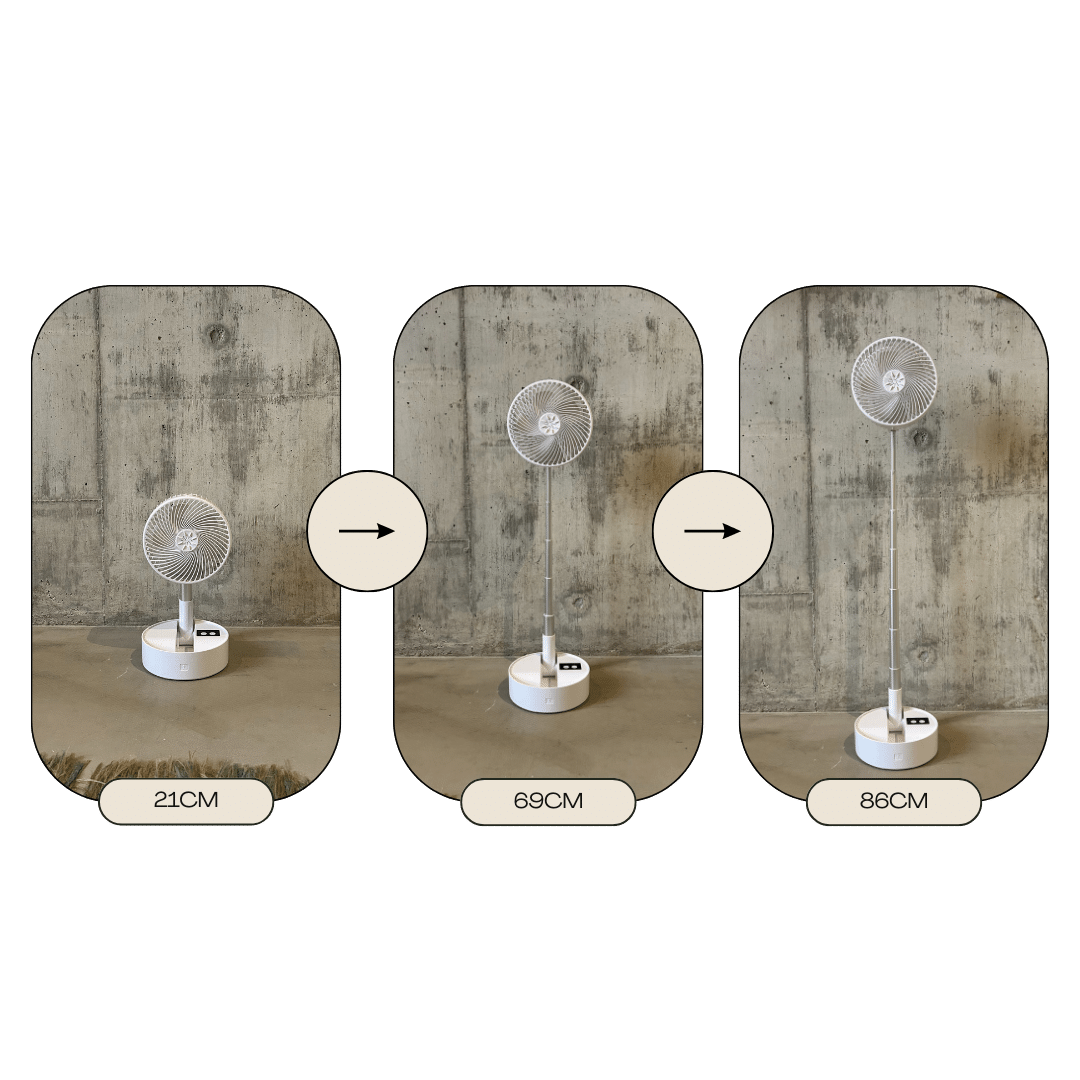 Choose Your Height
The innovative telescopic design on the Go Foldable Fan allows you to fully customize your fan height.
You can always feel the cool breeze whether you are sitting, standing, or rolling.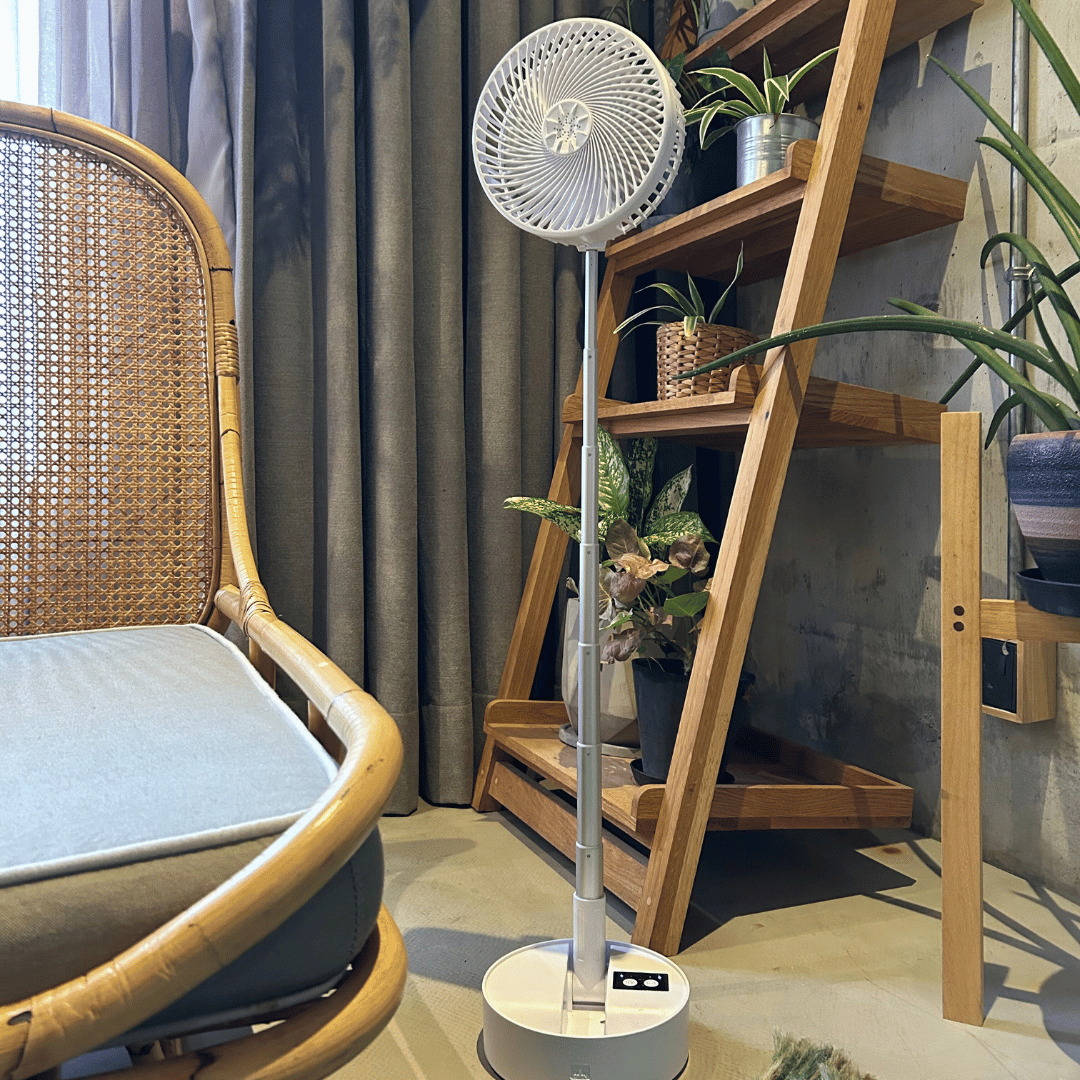 Stay Cool Everywhere With The Most Portable Fan
Uncontrollable sweat can ruin your mood, or your makeup. Especially when you are outdoors. We create the Go Foldable Fan to help you stay calm and cool even when there's no wind around.
Game Changing Features
The Go Foldable Fan is thoughtfully designed to make your life easier, more comfortable and convenient.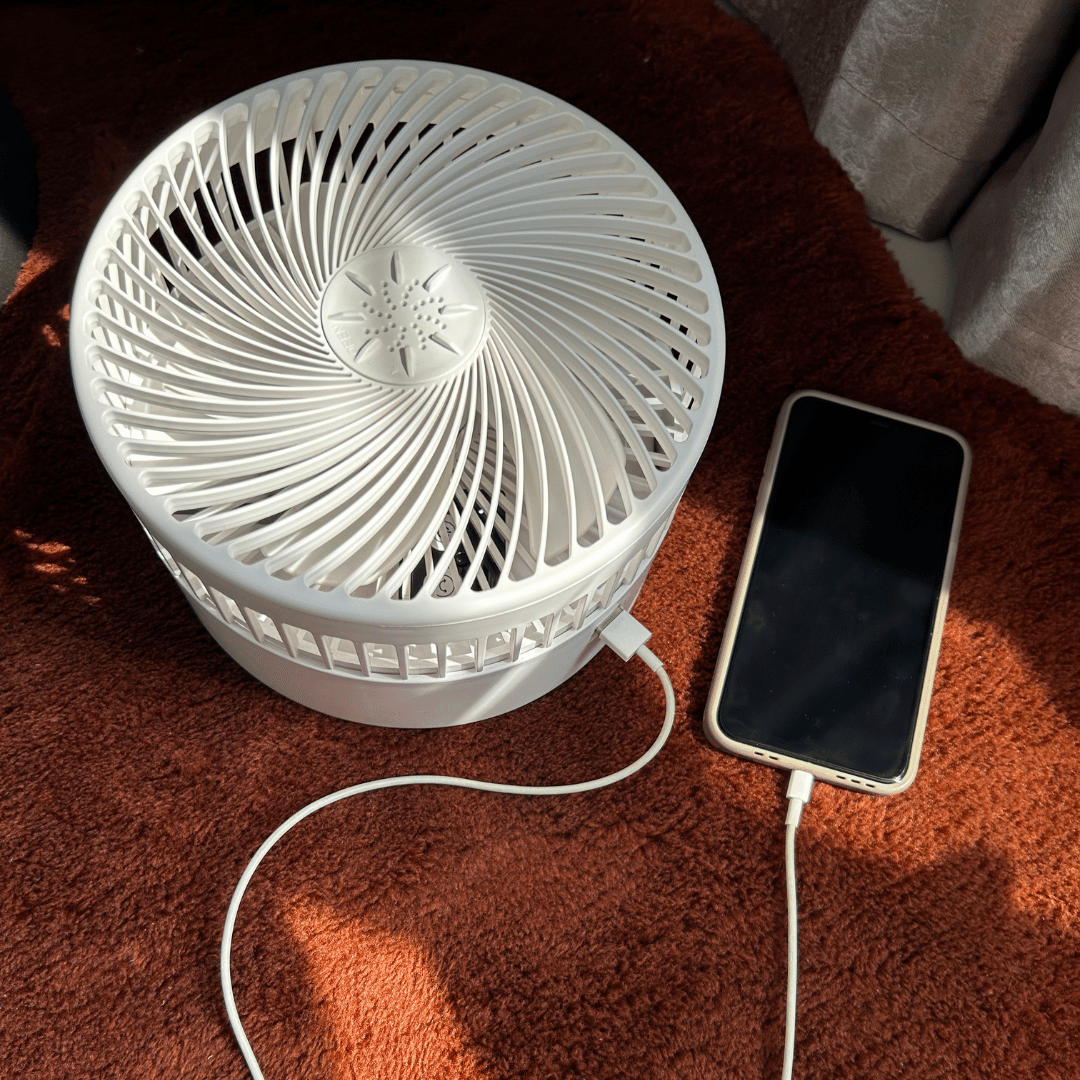 Charges Your Phone
Go Foldable Fan comes with a USB port that charges your phone or any electronics.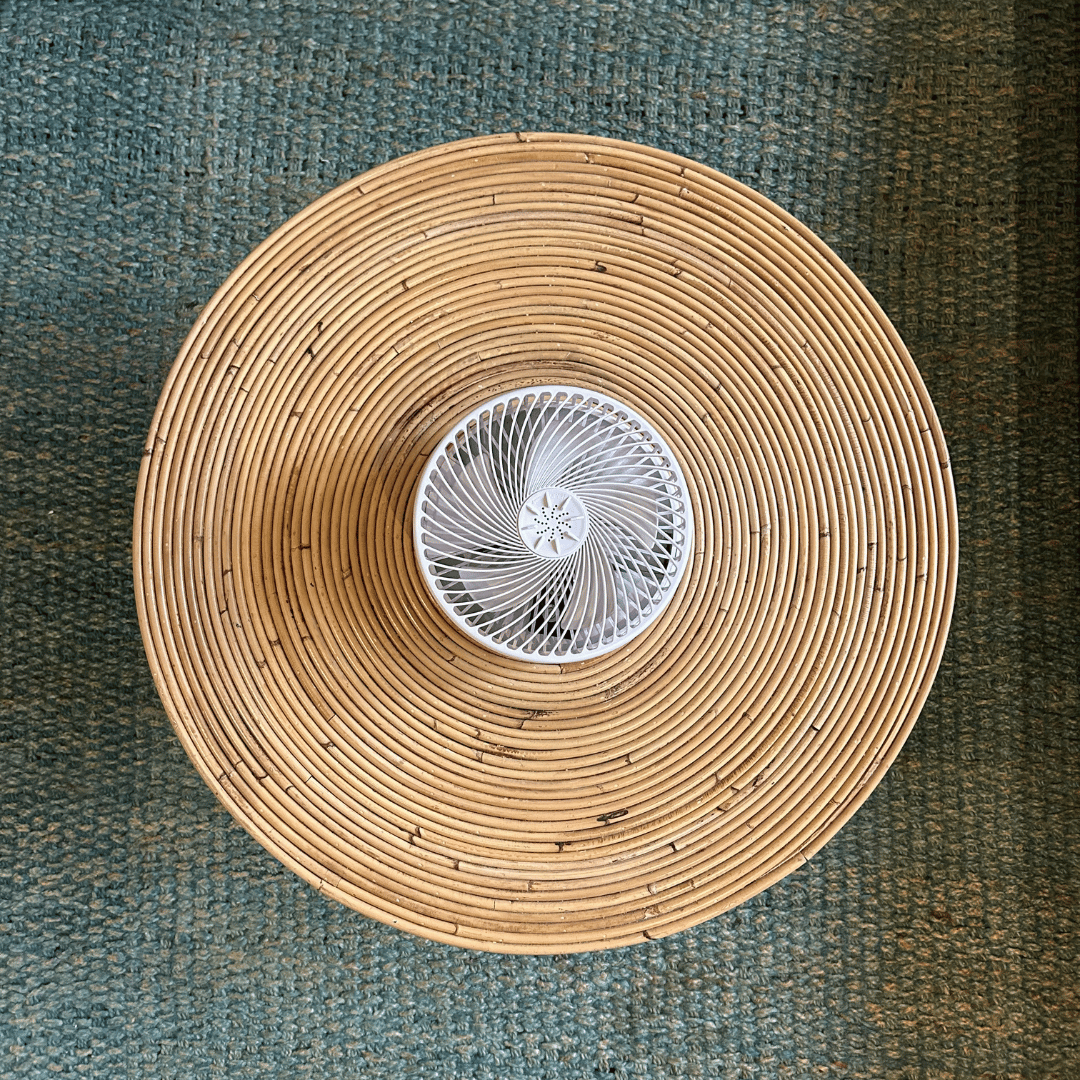 Compact Size For Portability
Bring the Foldable Fan to your road trips, without adding burden.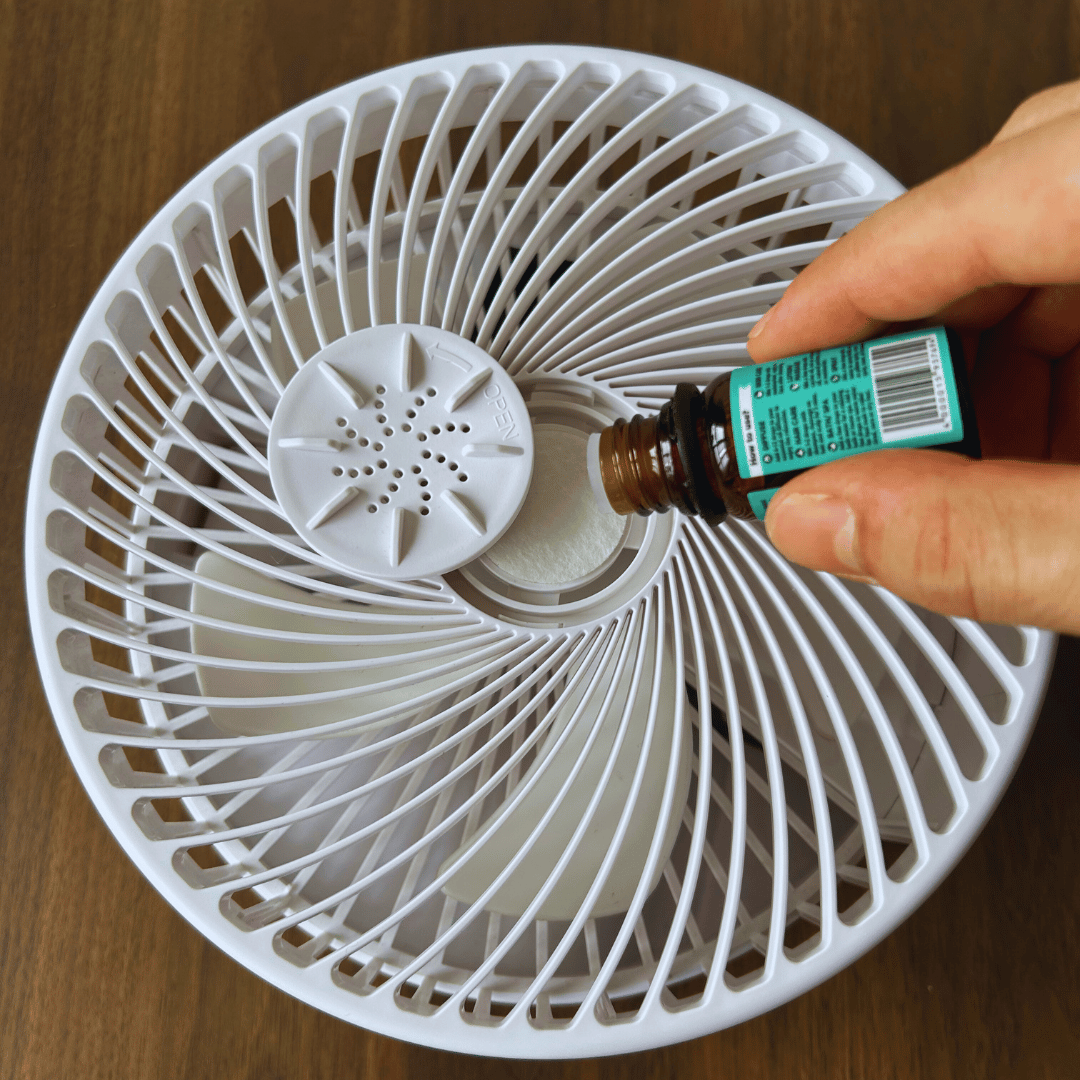 Adds Refreshing Scent
Add essential oil to the diffuser sponge for a refreshing breeze.
FAQs
The Homi Go Foldable Fan is made for your travels or places where it is not windy. Worry not, now you can bring your own breeze!
Yes it is! You can bring the fan anywhere with the cordless design.
How long will the battery lasts?

Depending on the speed you choose, the fan runs anywhere from 4 hours to 7 hours.
Simply pull the telescopic part of the fan gently to extend, and push it down to retract.
This product is rated 4.8 of 5.0 stars.
It has received 12 reviews.
Go Foldable Fan
Very impressed with this fan. Folds in and out easily. Suffient variable speed air blow too. Was anticipating auto folding but that's too much hehehe.
Very useful, unfortunately battery not that longer
A fan to work in the kitchen for me
I bought this portable fan for my use in the kicthen during cooking. It did not sweat anymore with the fan working. However, you can only feel the "wind" when it is close enough to you. But it is still a great fan to be use anywhere and anytime.
Great customer service
Received this product but wasn't working, brought it up and next thing I know, a replacement is here within few days, and its working perfectly well. It's big for me as I'm based in East Malaysia. Seeing how small, light and portable the product is, but able to cool me down during the night. Just wish it has longer battery life. I sleep less than 7 hours a night, but it has ran out of battery by the time I was awake, but all in all, I would recommend this product
Super convenient, good value portable fan.
Practical
Bought this for an emergency if there is a power outage. Very easy and compact to store. Provides sufficient air as well.
Super convenient portable fan for picnics or any outdoor activity. Love the remote function, overall i am very happy with this purchase
Got this for my husband to go on fishing trips. He loves it!
Can fold, extend to 80+ cm. Very useful on hot days. Wish the battery lasts longer tho (lowest fan mode can up to 20+ hopurs)