Remove chlorine from shower water
Filters heavy metal and contaminants
Refreshing spa-like shower experience
Includes Cleanse Shower Head, PP filter, Chlorine Filter and Aroma Capsule with Vitamin C Essence.
Choose Your Bundle:
Single Shower Head — RM49.97
3 Shower Heads — Buy 2 Get 1 Free
100% Safe & Encrypted Payment
We developed the best in class combination of High-performance polypropylene profilters (PP) and Calcium Sulfite which:
— Effectively remove harmful particles and chlorine from water
— Does not clog or reduce water pressure
— Universal fit: fits all MY showers
— Strong pressure: designed to consistent pressure
— Durable & sturdy material
— Innovative On/Off Switch
Add Filter and Aroma Replacement To Your Order & Save On Shipping
Cleanse Filter & Aroma Renew Kit
Includes:

✓ 3 PP Replacement Filters
✓ 3 Aroma + Vitamin C Capsule
✓ 1 Chlorine Filter
✓ 90 Days Supply
Pause, skip or cancel anytime!
Includes 3 PP Filters, 1 Chlorine Filter & 3 Aroma Capsule
RM41.65 · Only RM13.88 Per Month
Remove Chlorine, Rust & Dirt From Your Shower Water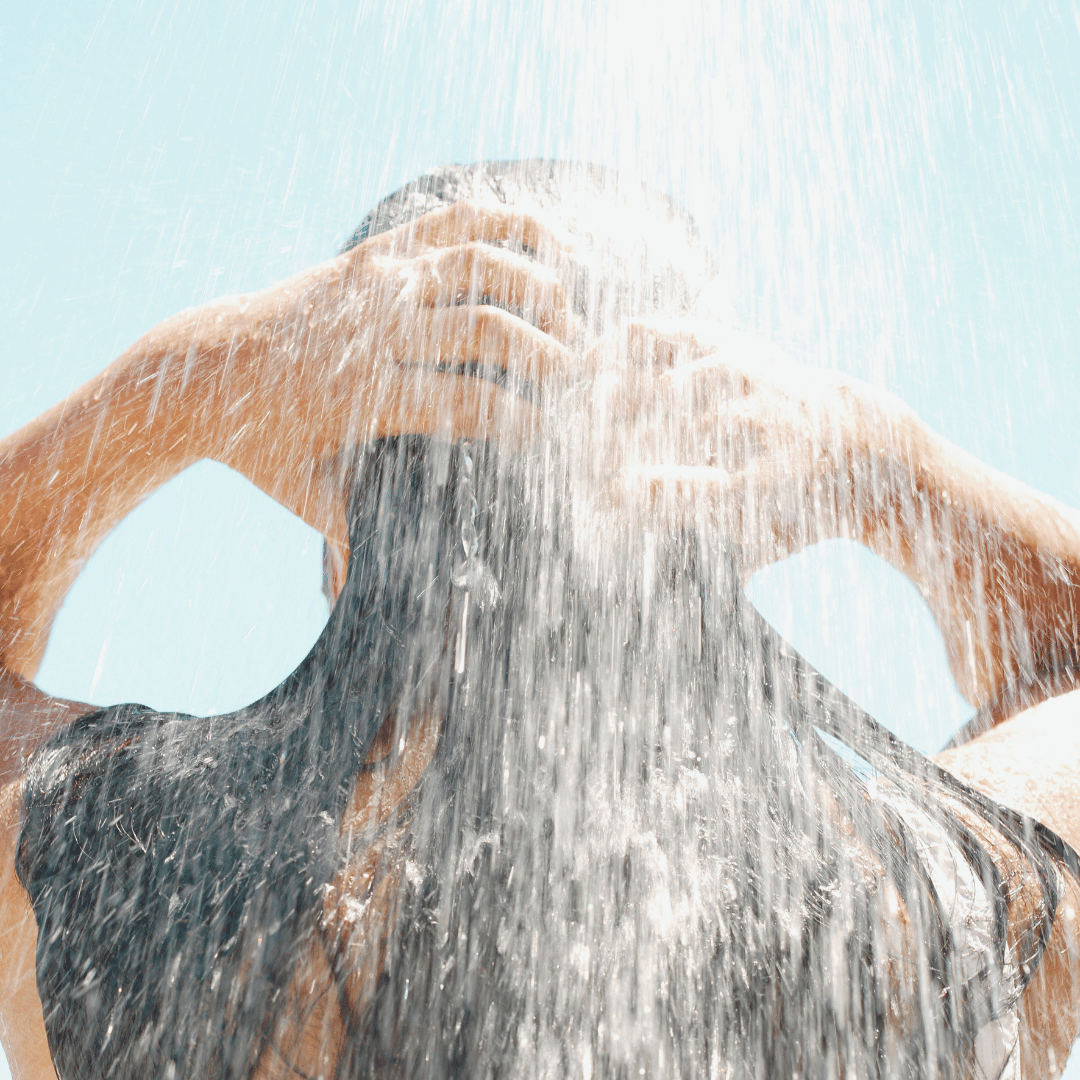 Why Should I Filter My Shower Water?
Our water supply is treated with Chlorine to eliminate germs and bacteria, but it is doesn't make sense for us to shower with it. Chlorine water along with other contaminants:
❌ Remove the natural oil in our body and hair, leaving them damaged, dry, and irritated
❌ Breaks down the amino acids in our hair, depleting the hair's natural strength
❌ Irritates our skin, leading to eczema, itchiness, hives & rashes
❌ Dissolves hair lipids, leaving hair looking less shiny, less strong, and causing split ends
❌ Reacts with the natural melanin in our hair, changing the color of your hair
❌ Speeds up the loss of collagen as heavy metals cause free radicals to form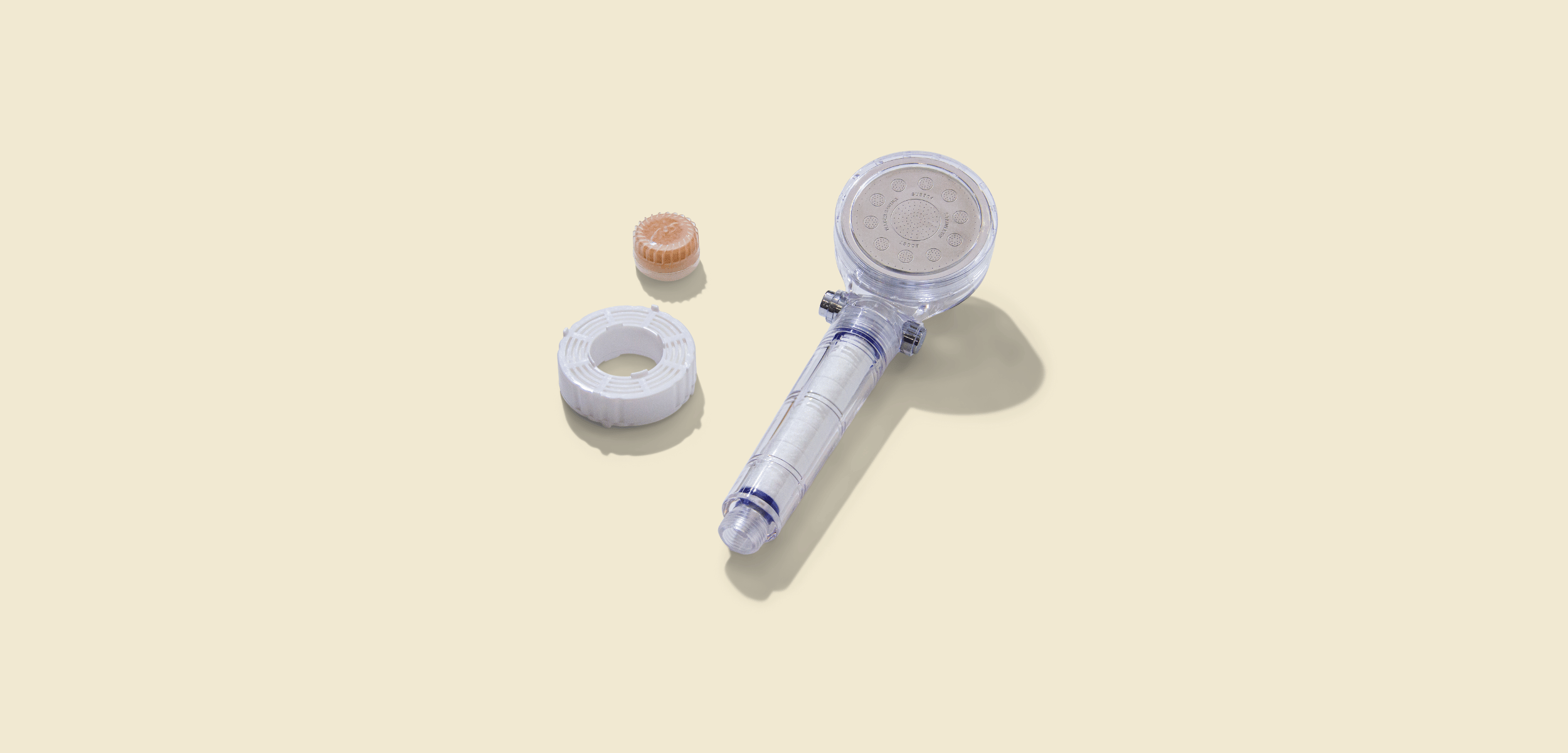 Chlorine Filter
Contains calcium sulfite and another layer of polypropylene filter to remove chlorine from water.
Microdots Design
Increases water pressure by 50% by directing the shower water through our unique dotted design.
Aroma Capsule
Infuse with natural essential oil and Vitamin C Essence to transform your shower into a spa experience.
3 Simple Steps
How To Install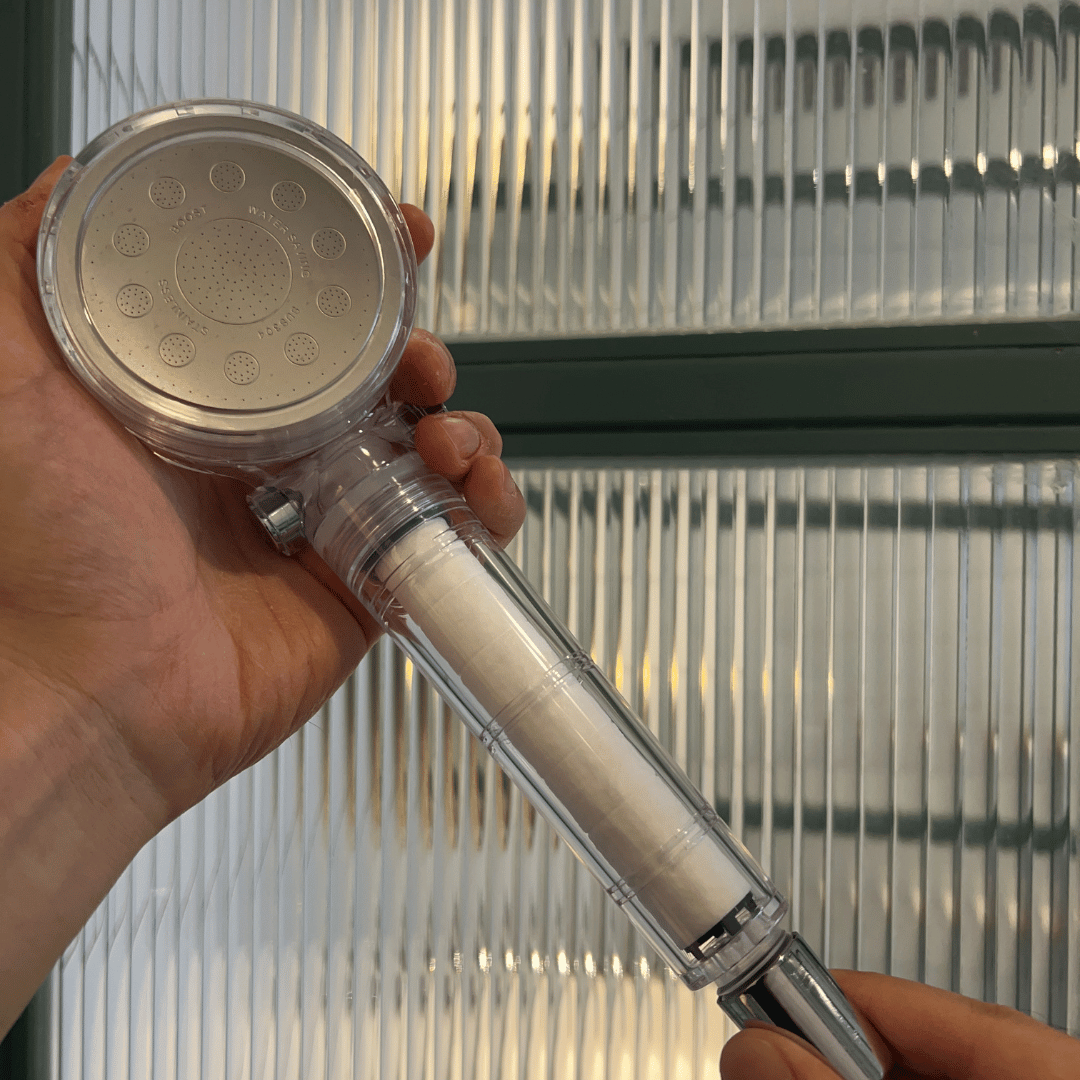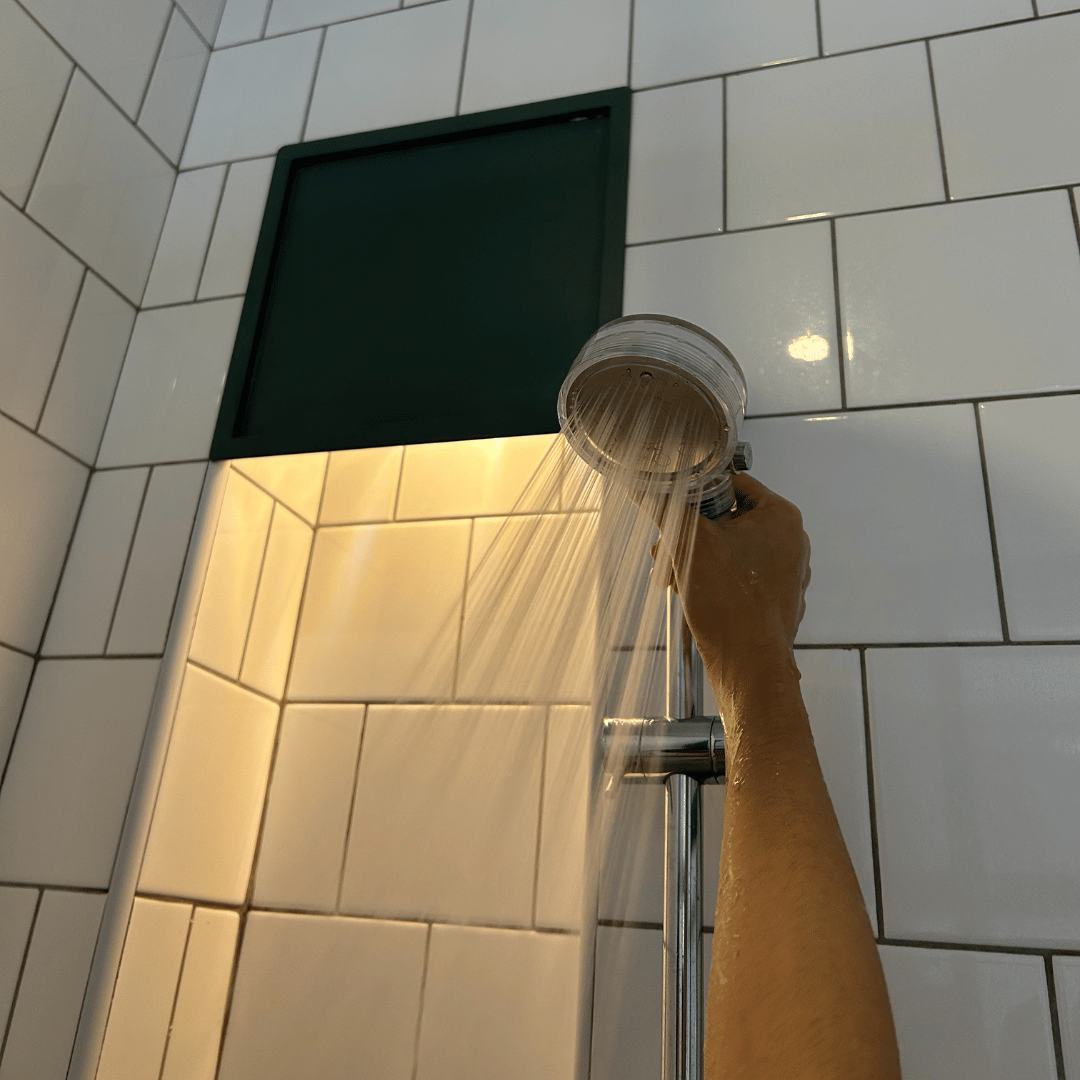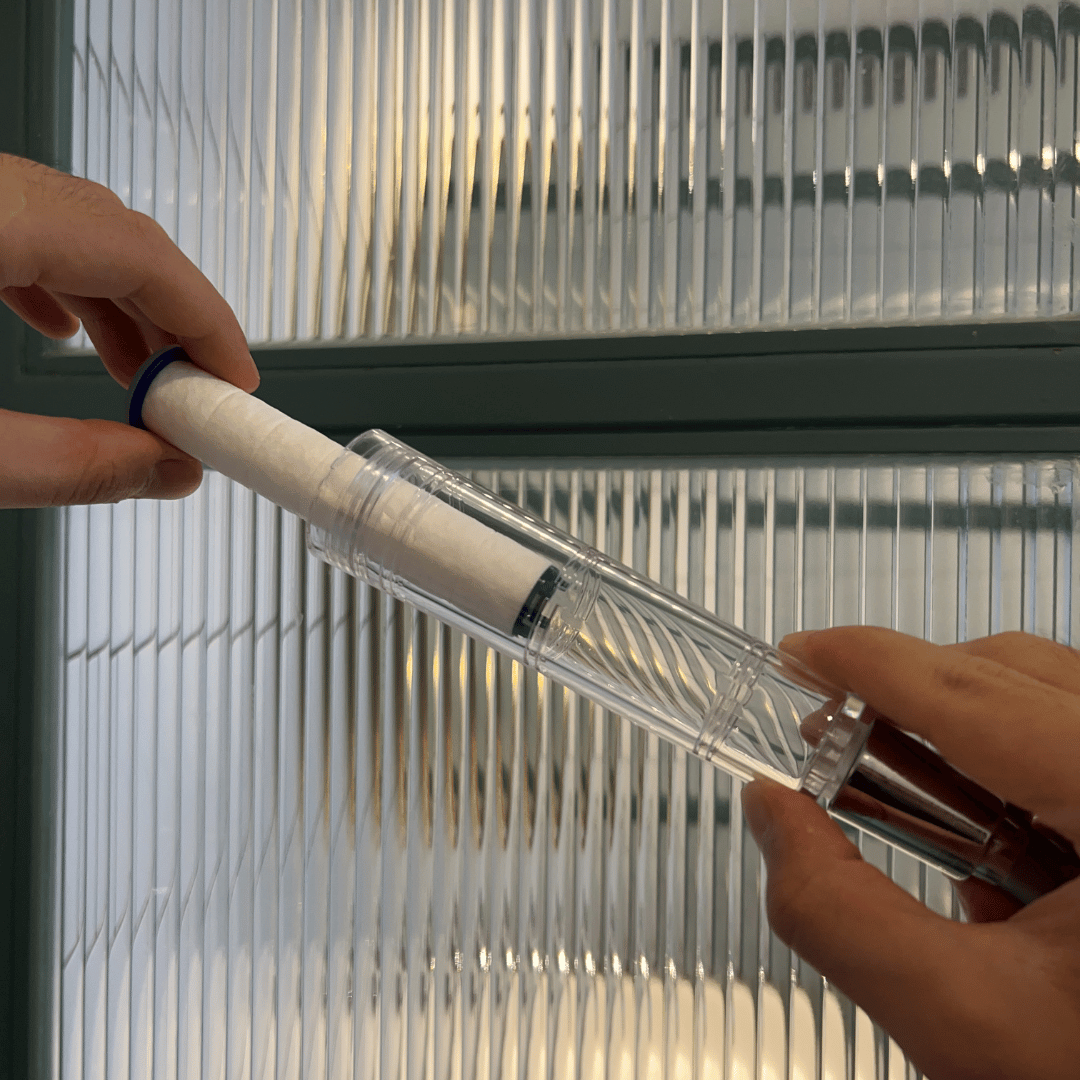 Step 1
Unscrew the hose from your old shower head, and attach Cleanse Shower Head.
Step 2
Mount the Shower Head, turn on the water and start showering. You are on your way to having smoother, healthier skin and hair!
Step 3
Replace the filter once it turns to a dark brown color.
This product is rated 5.0 of 5.0 stars.
It has received 1 review.
My hair feels less dry after using this shower head
Used to get dry and brittle hair after showers but eversince switching to the cleanse shower head it feels so much better! I think it was the chlorine in the water that made my hair dry
100%
Satisfaction Guarantee
You could shower in Cleanse for the next month and then return it and you'll get your full money back. Though we are absolute confident you'll never go back to normal showers.
FAQs
Our shower head is made with the best in class filters and aroma essence so you can give your skin and hair the best treatment of clean, filtered shower water.
How's the water pressure?

The Cleanse Shower Head should increase your water pressure by forcing the water into the microdots, giving you more pressure with less water.
It is designed to fit all standard Malaysian Showers (Shower with hose). If it doesn't fit, we will pay for return and pick it up from you.
Is it hard to install The Cleanse Shower Head?

Not at all. If you know how to unscrew a bottle cap, this one should be easy-peazy for you. It only takes 10 seconds and no tools required.