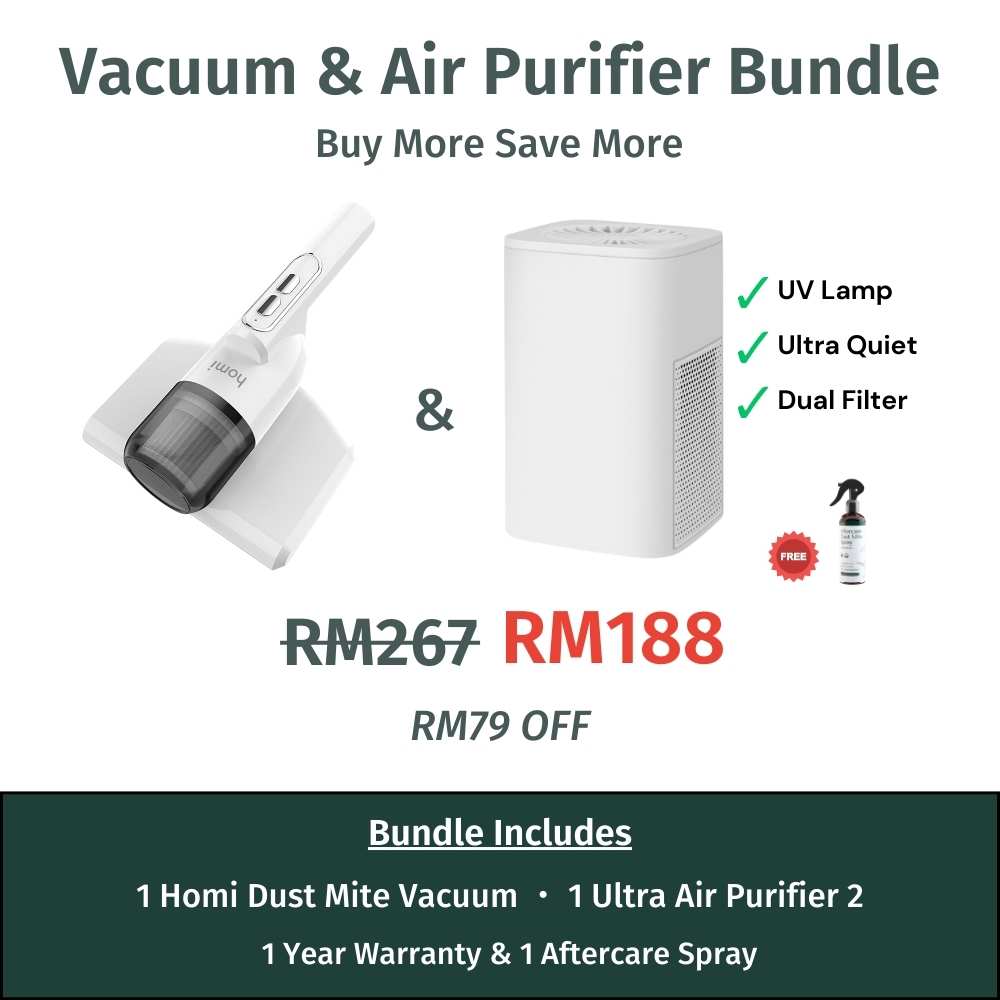 Homi Vacuum & Ultra Air Purifier 2 Bundle
---
Save 30% when you get the Homi Vacuum & Ultra Air Purifier 2 Bundle!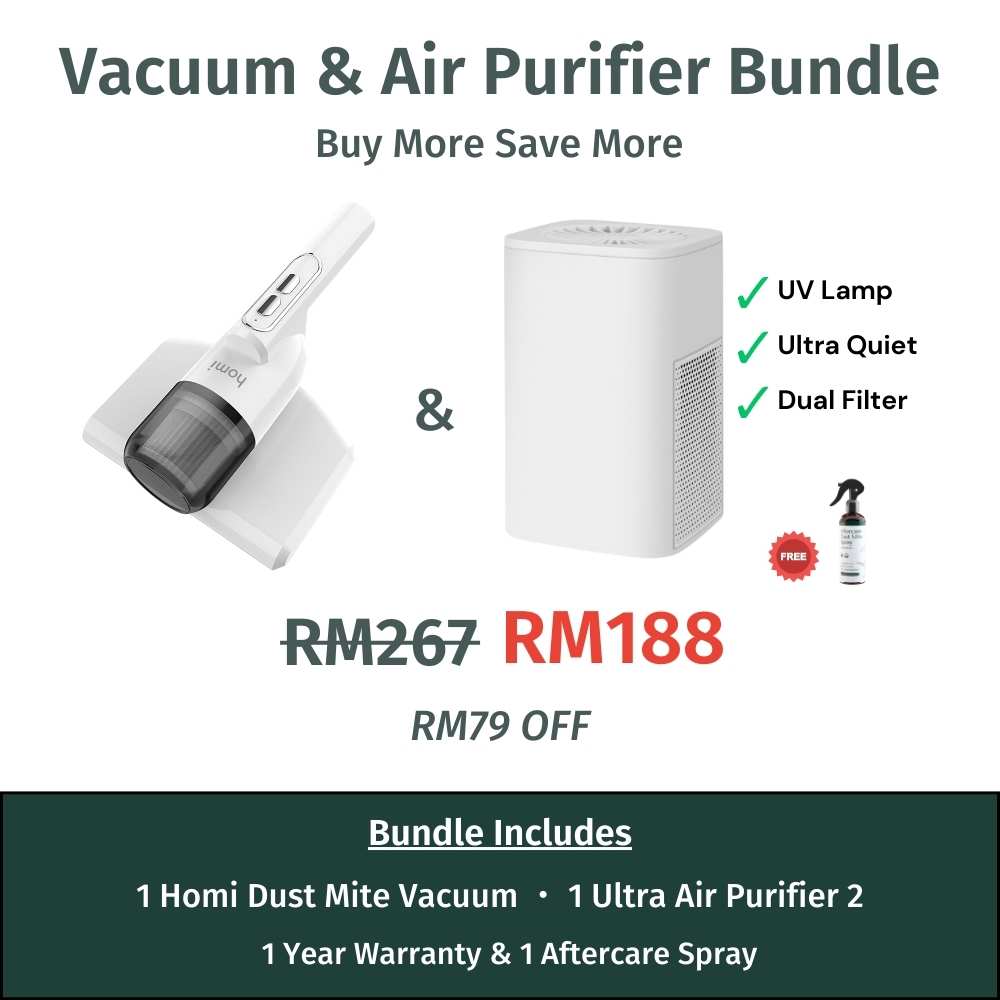 This product is rated 4.8 of 5.0 stars.
It has received 11 reviews.
Dynamic Duo
Received the items in good condition. I was surprised to see the size of the air-purifier, I thought it was larger but it was actually a compact desk-size unit. However, it delivers what it is said to do. I was suffering from severe allergies - rhinitis & sneezing non-stop, so the air purifier improves the air quality in the room. The HDM vacuum - I've not put it to good use yet. But I've tested it, suction is not as good though. However, it's unfair to say much since I've not fully utilised it.
This product is really good. worth the money
Dustmite
Just started using in my new house . Not sure how good it is though as I hv jz started using it on my one year old mattress. But the suction does not feel as powerful as promoted .
Good product
This product is really good. worth the money
Homi Vacuum & Ultra Air Purifier
I didnt realise there was so much dust and dirt on my sofa and bed until I used the dust mite vacuum. Air Purifier is good for my mum who has sinus issues.
Vacuum & air purifier
I bought this bundle mainly for the vacuum, which picks up dust as my pets fur quite well. Although for fur would need to go through few times, but it gets the job done. The air purifier is a nice size to be placed on my bedside table
Good suction
my cats are sleeping with me so they "left" their fur on my bedsheet, after using this vacuum i no longer sneezing & itching due to the "leftovers". Plus, the air purifier size is just nice sitting on my bedside table.
Value for money
The vacuum is easy to use and suction power is relative strong compared to the noise it generates (which is not too loud). Although sometimes it doesn't pick up on pet fur on the first try, you just have to go through a few more times. As for dust mites, I can't determine but there are dust particles that accumulate in the cup after using.
The air purifier makes a slight constant buzzing sound when it is on with blue light doubling as a dim night light. However, I feel that the wind output is pretty low but cannot expect much due to the size of the unit.
Overall, I'm happy with the purchase at this point.
Good product
I really had a good sleep after using it on my bed.
Easy to use and worth to buy
It is easy to use and worth to get it for your house.